Step 1: About CustomWritings.com
CustomWritings is an academic writing service that serves students from the high school level thru graduate school. Due to conflicting information on their website, we were not able ascertain, with authority, how long they have been in business. It is stated on the website that the company opened 8 years ago, however another page within the site that states 10 years. As we conducted our CustomWritings.com review, we found that they offered the standard selection of academic writing services. These include: essays, research projects, lab reports, summaries and proposals, papers, presentations, admissions and scholarship essays, movie and book reviews, case studies, critiques, analyses, coursework assignments, annotated bibliographies, grant writing, and finally, thesis and dissertation assistance. The website also offers students proofreading and editing services. Navigational links at the bottom of the page lead to pages giving fairly detailed descriptions of these services.
Step 2: Quality of Products and Services
Here is what we learned, through our Custom Writings Review. Our method of conducting the review was to place an order for an undergraduate level research paper. We chose to upgrade to an advanced level writer, a length of 10 pages, and 4 resources. The process of placing an order went relatively smoothly, however we were a bit frustrated that the selection options were all in alphabetical order. A fair amount of time and scrolling would have been saved if the more popular options had been filtered to the top. We received the research paper before its deadline, and found it to be original. It was the correct number of pages, and the writer had used the proper number of resources. Unfortunately, there were several areas of concern. They are as follows:
We found that 2 of the 4 resources would have been better suited for a high school research paper, not a 3rd or 4th year undergraduate document.
There were several grammatical errors that should have been easily caught by a standard spelling and grammar checking app.
The 10th page was only 85% filled, which could be an issue for some instructors.
The CustomWritings reviews that we found online ranged from fair to above average. Several of the reviews we found also made mention of writing being decent, but just not up to par. We feel the assessment in these customer written CustomWritings.com reviews is pretty valid. We did note that the CustomWritings.com testimonials that appeared on the website were all positive.
Step 3: Writers and Support
We had very limited contact with our writer. We received an initial confirmation and greeting message within an hour or so after placing our order. Then, the writer contacted us about 48 hours into the project with a request for clarification on our instructions. Both communications were professional, cordial, and brief. We also chatted briefly with a customer service agent through live chat when we had a question about payment. That experience was also pleasant
Step 4: Prices
The total price of our paper was $210 dollars. This price included an upgrade to an 'advanced' writer. If the quality of the final product had been better, we would say that CustomWritings.com prices were on par with industry standards. Unfortunately, as it stands we do believe that we overpaid for the product that we received.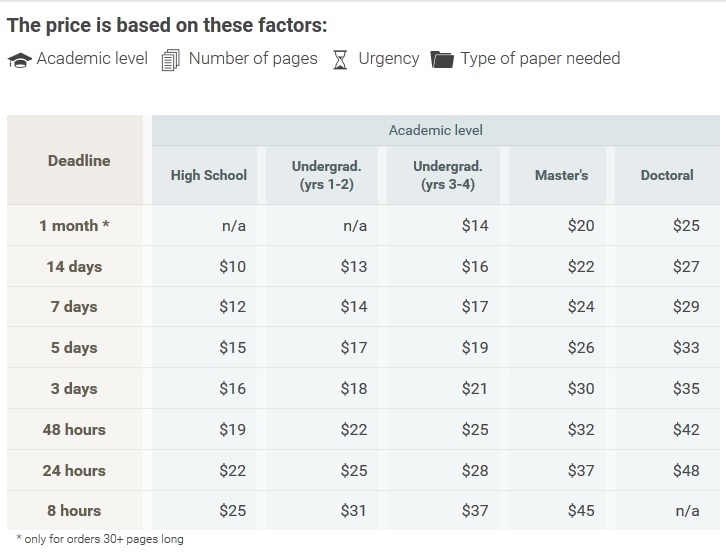 Step 5: Additional Features and Discounts
CustomWritings.com offers many of the same bonus products and services offered by most writing websites. These include offers to spin papers through a plagiarism checker, rushed delivery, and the opportunity to download a sample paper from a staff writer. We did not opt to purchase any of these when we placed our order. However, we can state that we found no evidence that any of these additional features were not delivered as promised to the customers who did order them. We did not find any links to Custom Writings discounts on the home page. However, when we left the site and searched on Google, we did find a link to a blog post announcing that a discount program had been deactivated. The post included a link to a pricing page with information on applying for CustomWritings discounts. This new discount program is essentially a progressive lifetime discount that increases according to the total amount of money spent. We also found a third party website that offered CustomWritings.com coupon codes. We were not able to determine if these were valid or not. We did not find a Custom Writings promo code.
Final Custom Writings Ratings
We give this writing service an overall rating of poor. The negatives that we found were in the quality of writing (which was further backed by Custom Writings Testimonials on other websites), slight difficulty in placing an order, and the fact that we had to navigate to find information on discounts.