Students often comb through databases of essays and papers, looking for those that are a match for their current assignments. Somehow, they believe that they can use those pieces and that plagiarism can be avoided by just re-writing them. They believe that getting away with this is easy because there are websites that offer a rewording tool, usually several, to do the work. If you are about to try this method, read on.
Plagiarism 101 – A Quick Tutorial
First, let's define the term. Plagiarism is taking the words of someone else and using them as your own – not giving credit to the original author. Sometimes, this is done unintentionally by an honest mistake. To avoid this, students can place quotation marks accurately on the page of their writing or provide credit to authors whose ideas they use. Sometimes, though, it is intentional. Students set out to "lift" a piece of already authored writing, thinking that they can re-write the content to make it "original."
Like most other things in the world, though, the "devil is in the details." For example, how much do you have to change words to avoid copyright infringement? Or how can you reword sentences to avoid plagiarism? Many students don't want to take the time to do their own rewording (and many lack the writing skills to do so), and so they turn to websites with rewording generators, asking "reword my sentence" or "reword my essay."
Using Reword Generators – Can You Choose the Best Paraphrasing Tool?
Rewording generators are tools that students can use to basically re-write any piece of writing. Sometimes, they are called "spinning" tools. And students who are looking for how to plagiarize a paper without getting caught will connect to websites that offer these tools.
Rewriting/rewording tools are apps, and they are automated. What they do is this: a student pastes a piece of writing into the tool, and the tool rewordifies that text. Traditionally, these tools have not done an expert job, and the ordering student will have to go through the re-write and repair a lot of bad writing. Unfortunately, he may not have the skills to do this and may have to employ someone else to review and edit the piece. And even if he does, he will need to run it through some plagiarism-scanning software to make sure that the re-write is "original" enough to pass.
But once a piece of writing is run through any of the well-known plagiarism-scanning tools (e.g., Turnitin), it is now "out there." So, if an instructor runs a plagiarism scan, it will show up as plagiarized, even after all of that effort.
The solution for these problems may lie in the use of a professional writing service for review and editing. Most of these services also have their own legacy plagiarism-detection software which keeps any piece of writing away from the major plagiarism-detection tools used by instructors and institutions. Students can send their reworded pieces to these services and get back a well-written, "original" piece.
Free and Paid Rewording Tools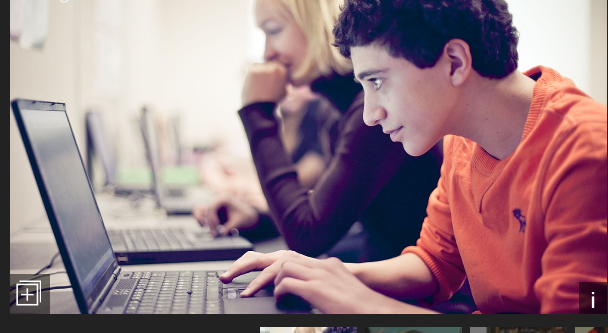 If you should decide to use a rewording tool, you do have some research ahead of you. There are literally bunches of them, all promising to give great rewording that will never be found to be plagiarized.
Most of these websites will offer a free paraphrasing tool, but you should be wary of this option. Free rewording tools are notoriously bad.
If you choose one of the premium tools, you will get gradually better rewriting, depending upon the price. Check out the top free plagiarism checker tools that you can find on many writing service review websites. Most of these websites have a subscription service so that you can return with more essays, papers, or other scholarly pieces.
Whichever of these options you choose, you need to understand that they all use "spinning" software and that they are not without errors in vocabulary and sentence structure. They may be good at stopping plagiarism charges against you, but the quality of grammar and composition must be considered suspect. You or someone you trust will always have to go over the delivered product and still correct errors.
We tried a number of these tools from several different websites. What we found was this: if we put in a single sentence to be reworded, we usually got a pretty good result. A paragraph had a few errors. But an entire piece, such as an essay, contained multiple errors, and the finished product was certainly not ready to submit.
Our advice is this: if you decide to use a rewording tool in your quest to figure out how to rewrite an article without plagiarizing, then you should probably paste the content in sentence-by-sentence, and then check each sentence as it is delivered back to you. Doing this will be a huge hassle if you have a lengthy essay or paper, and it could take hours!
All in all, using a rewording generator tool is both "iffy" and risky. There will be mistakes; and if enough has not been reworded, it can be flagged for plagiarism in a scan. If you use an essay or paper reword generator, you will still need to review the entire piece manually and clean up the awkward phrasing and words.
Are there Any Rewording Tools That Work Well?
We should note here that some rewording tools are getting better. Now that artificial intelligence is starting to be built into rewording generator tools, digitally automated rewording a paragraph or essay is getting better. Machines are now able to recognize phrasing and nuances of the language that earlier machines did not. But most are not "there" yet, and websites that offer these tools can be pretty pricey.
Can You Do a Rewording Yourself?
There are some students who know how to rewrite an article to avoid plagiarizing. Perhaps they have done this for a short assignment. And it is not a major step for them to move on to essay and paper assignments. Generally, they have solid academic writing skills. They have chosen to rewrite an existing piece because they simply don't want to do spend the time and energy researching and writing from scratch.
The question you have to ask yourself is this: Do you have such writing skills? If you don't, then you cannot risk doing it badly, or, worse, not changing it up enough to avoid a plagiarism charge.
So, You Have Three Options for Academic Writing Assignments
Do it Yourself
This is an option if you are confident about your research and writing skills and you have the time to complete all of them by their due dates. Usually, students are pretty motivated to complete those assignments that are in their major fields of study.
But what if the assignments are in subject fields that you really dislike? Suppose you are an English major and have a paper due in a science course. Science writing can be tough. Do you even know which sources should be avoided when conducting scientific research? Probably not. And if you are a science major, do you know how to write a biography without plagiarism? Maybe not.
Locate a Prewritten Piece and Rework it
Can you paraphrase well? Because, if you decide to do this, you will have to rework the piece sentence-by-sentence, paragraph-by-paragraph. And you'll have to check to be sure that the resources are pretty current, or you will arouse suspicion. Finally, you will probably have to change the format style to the one required by your instructor, along with other guidelines he has given.
If you are not comfortable, then you go to one of those rewording websites and get the best tool you can find, at a price. But even then, you can't escape going over what you get and finding some way to check it for plagiarism.
Find a Professional Writing Service
The best way to avoid plagiarism on a document-wide level is by asking a reputable and trustworthy writing service to "Rewrite my essay or paper." Here, you will get a qualified writer who begins from scratch, customizes the piece according to your instructions, and delivers it in your time frame. Of course, you will pay more than you would for a rewording tool, but you will totally reduce the worry of plagiarism or poor research and writing. You will have nothing to hide, nothing to correct, and no worries about how to avoid suspicion on the part of your instructor.
The Choice is Yours to Make
You now understand the pros and cons of using rewording tools offered by websites. Summarizing, we can say there are some that will do an adequate job and some that will be horrible – usually the free ones. In either case, you will have to carefully review any product you get from such a website, and you will need good grammar and composition skills yourself to do that. When you lack those skills, how can you make sure you do not end up with a poorly written and plagiarism-ridden piece? You will have to weigh these pros and cons for yourself. What is a good rule to follow? If you have any misgivings about using rewording tools, find another option.